Locations
Headquarters and Kumamoto Production Center
The premises include vaccine and plasma fractionation production buildings, an administration building, and an employee wellness hall. Our departments that operate here range from production, sales, quality assurance, planning, and management.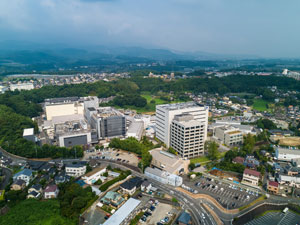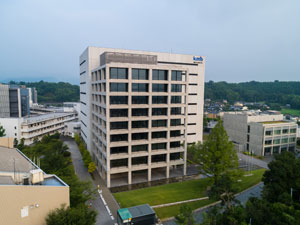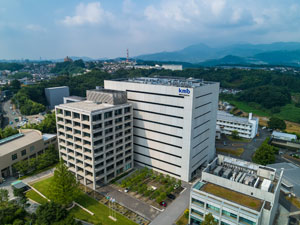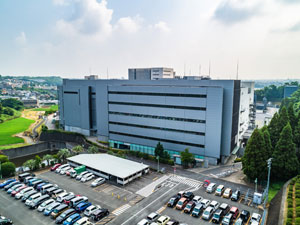 1-6-1 Okubo, Kita-ku, Kumamoto-shi,
Kumamoto 860-8568, Japan
Newborn Screening Center
The Center performs screening tests on newborn babies to detect congenital metabolic disorders. Approximately 70,000 newborns are tested annually to detect such disorders, leading to early treatment and prevention of disease.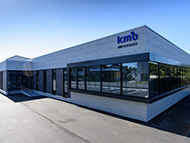 1-7-35 Okubo, Kita-ku, Kumamoto-shi,
Kumamoto 860-0083, Japan
Kikuchi Research Center
The Kikuchi Research Center was established in 1985. As a base of biotechnology research and innovation, various advanced technologies have been invented here.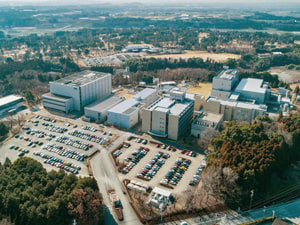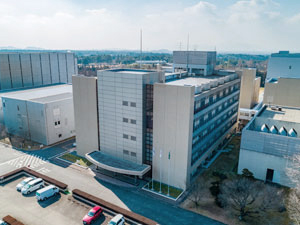 1314-1 Kyokushi Kawabe, Kikuchi-shi,
Kumamoto 869-1298, Japan
Koshi Production Center
Launched in 2017, this facility can produce and supply vaccines for up to 57 million people if an influenza pandemic occurs.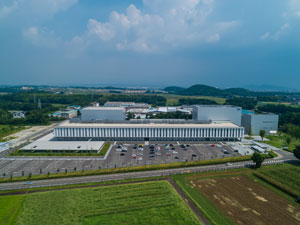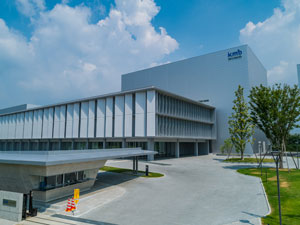 3766-1 Sakae, Koshi-shi,
Kumamoto 861-1113, Japan
Aso Production Center
On the 118,000 square-meter premises, there are a management building, a stable, a specific pathogen free(SPF) chicken house, and a pig pen. SPF animals and snake antivenoms are also produced here.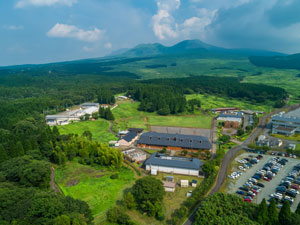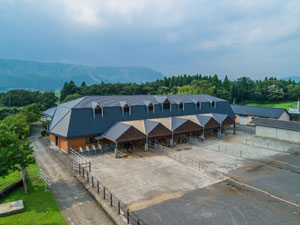 2091 Nagakusa, Aso-shi,
Kumamoto 869-2231, Japan
Distribution Center
705-1 Sugimizu, Ozu-machi, Kikuchi-gun,
Kumamoto 869-1236, Japan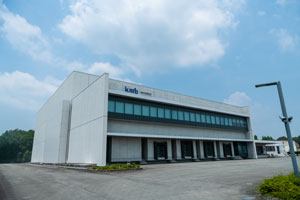 Tokyo Office
#536 TSC Building 5F, 1-4-20 Nishiki-cho, Tachikawa-shi,
Tokyo 190-0022, Japan
Health and Welfare Facilities
KM Biologics regards employees being healthy, cheerful, and fulfilled as an important factor in developing superior products. With this in mind, we established employee wellness halls at our headquarters and the Kikuchi Research Center.
*

The following photos are from the Kikuchi Research Center.